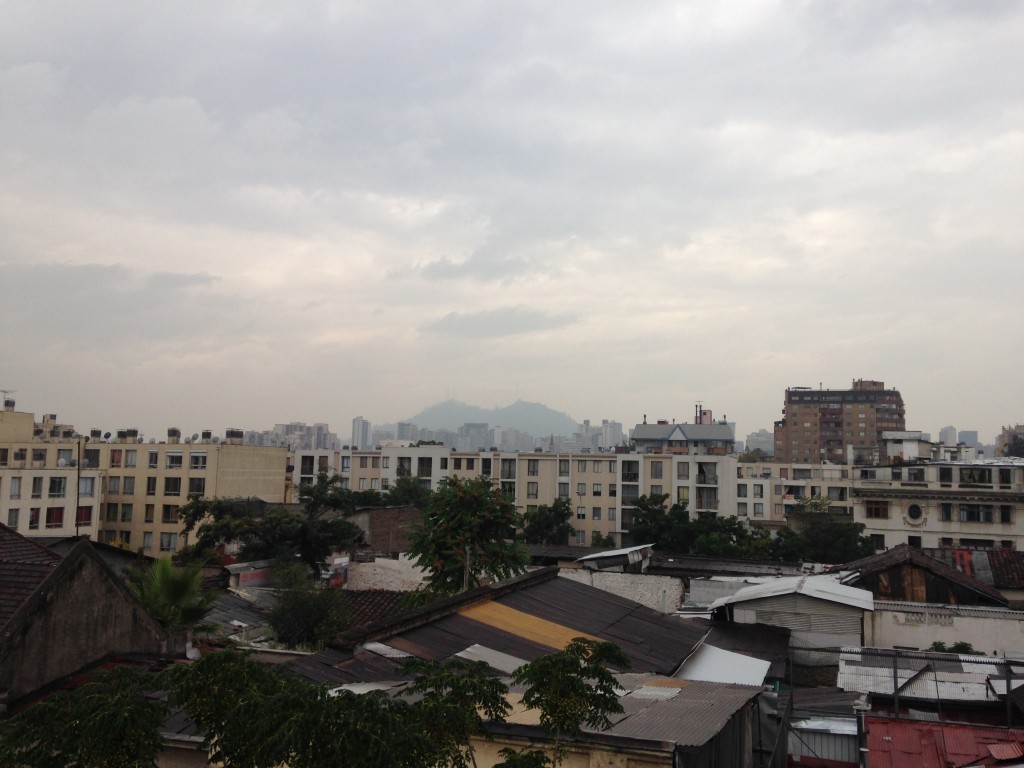 After coming back from Buenos Aires, I was greeted with cloudy skies and a significant temperature drop. It's safe to say that summer in Santiago is now a distant memory, and autumn has well and truly settled in. When it first rained two weeks ago, it was definitely a nice change from the dry heat I had experienced thus far. Since I arrived in January it had only rained once, so hearing the sound of the rain outside made me feel quite at home. I usually like rainy days as it means colourful umbrellas and a good excuse for a coffee and cake. However, when the rain was falling non-stop over the weekend, and I heard that the water supply for the city would be cut off, it became less fun. One look outside, and I saw that the streets were flooded, and everything had shut down. Supermarkets were closed; people were stuck in their homes, and many had no water (or electricity!) The homely April showers had turned into an April apocalypse (without being too dramatic).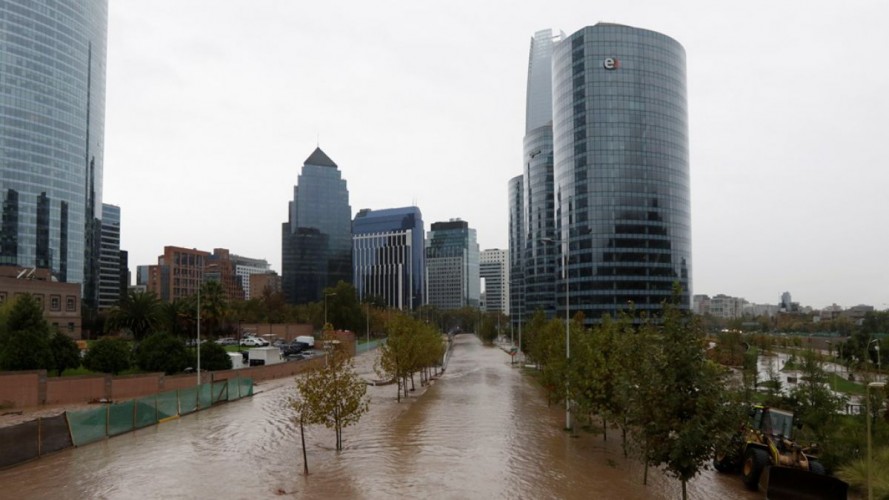 So, what to do and what to wear when faced with this weather?
Well the easy option is to stay at home in sweatpants and have a Netflix marathon. But after a few hours I grew restless indoors and started to feel like a sloth. I decided to venture out into the wild and explore Barrio Brasil, a charming and less touristy neighbourhood of Santiago. It is a great place to walk around and explore the wonderful street art, and espacios revelados (public places converted into cultural spaces).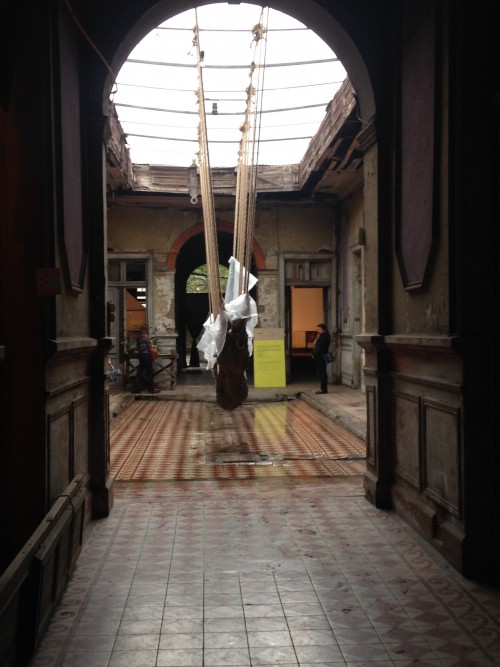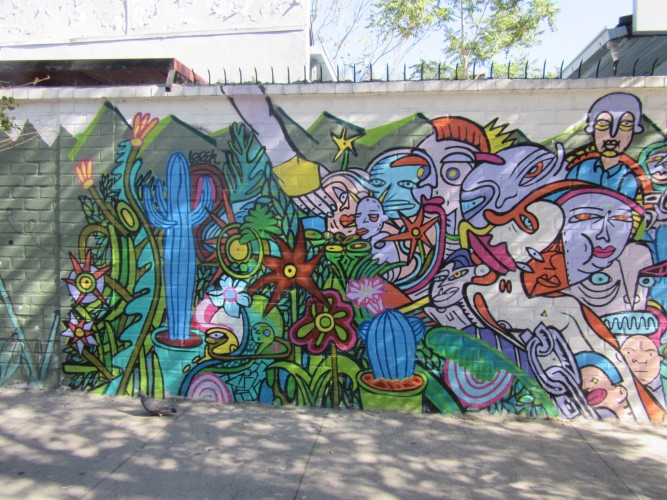 But what to wear?
Rainboots
Essential footwear, especially if the water is coming up to your knees. Joules have a great range of affordable wellies with funky patterns!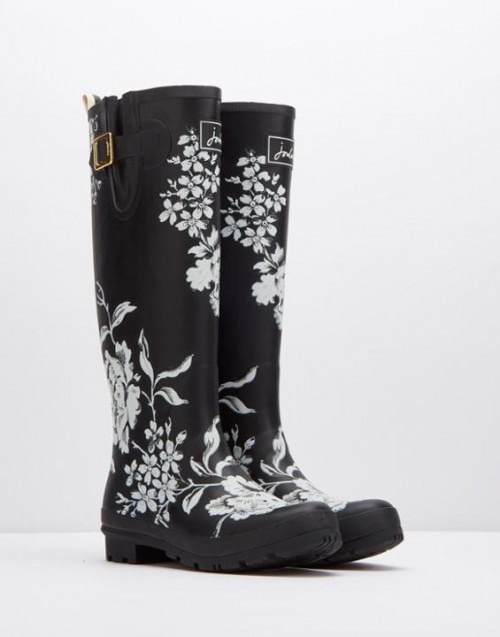 Raincoat
Ditch the umbrella and opt for a trendy raincoat. Perfect for both drizzle and downpours.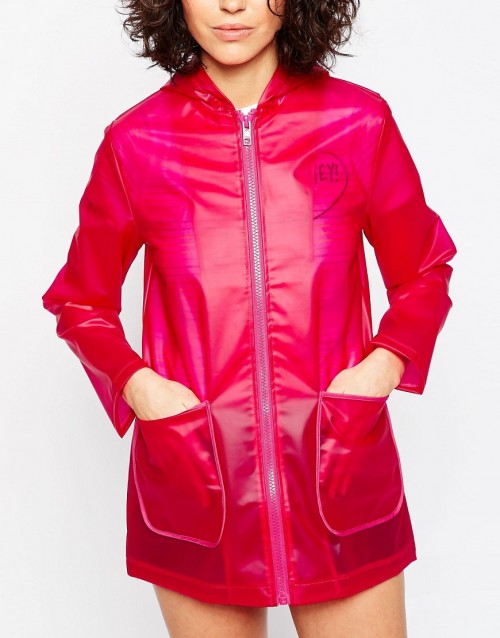 Pinafore
However tempting it may be, resist going out in jeans or sweatpants as the material absorbs water and becomes very heavy. Try wearing a pretty pinafore and warm tights. This is also a better combo for wellies.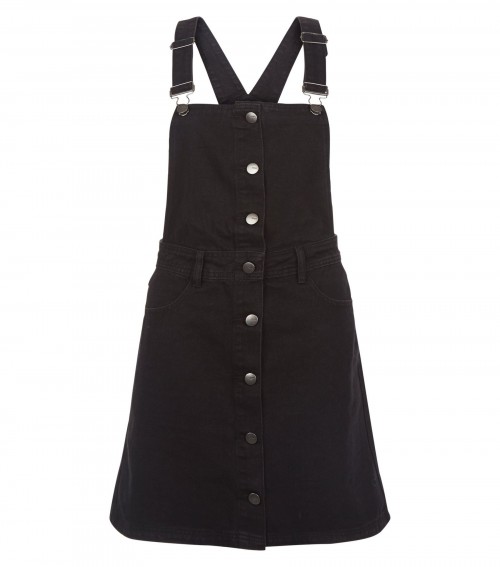 Warm jumper
Stay warm by assorting your pinafore with a chunky striped knit.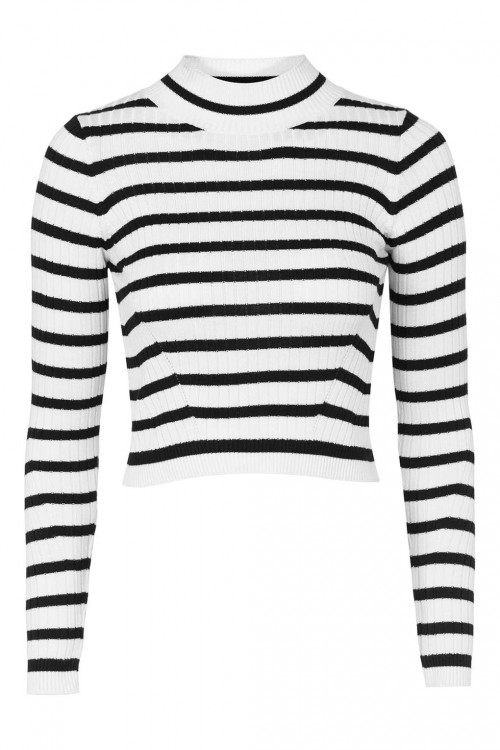 Drizzle, showers, cats and dogs, or apocalypse, you'll be prepared whatever the rain!
If all else fails, you can always hitch a ride on one of these.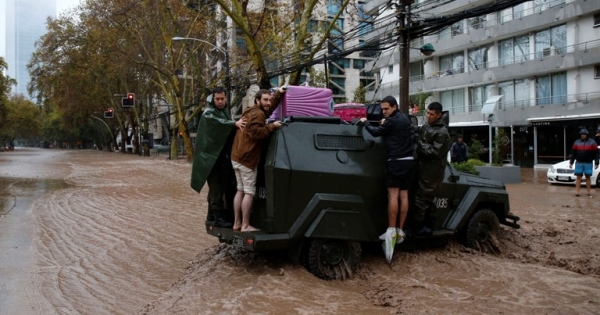 The good news is, after the rain stops the clouds clear, you can see the Andes! So maybe the rain is worth it after all..