My name is Laetitia and while working abroad I decided to start a blog which combines two things I enjoy very much: fashion and travelling.  I am not a fashion insider; but like many I have an opinion on sartorial trends and people's style. Whenever I travel I always have an eye out for what people are wearing and how their style reflects their culture and lifestyle.  I also tend to pick up accessories and items of clothing from the various places I visit and incorporate them into my style.  This is one of the main reasons I decided to call my blog 'The Style Rover', to capture my interest in street wear, fashion creativity and just being a happy nomad.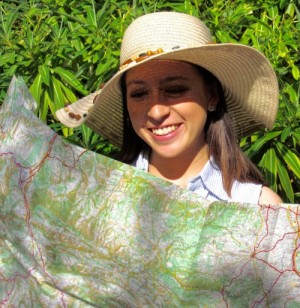 The Style Rover as a street style inspo blog has evolved as I have grown up to encompass other themes I am interested in; I also post about exhibitions, sustainability and tech trends in the fashion industry. The goal is to make this blog accessible to those who are curious and interested by everyday fashion.
I would like to thank my graphics designer, Chihiro Karakawa, for giving an image to The Style Rover.
Thank you for reading this, I hope you enjoy my blog.  Please feel free to contact me with any questions or feedback- I would be very happy to hear from you!