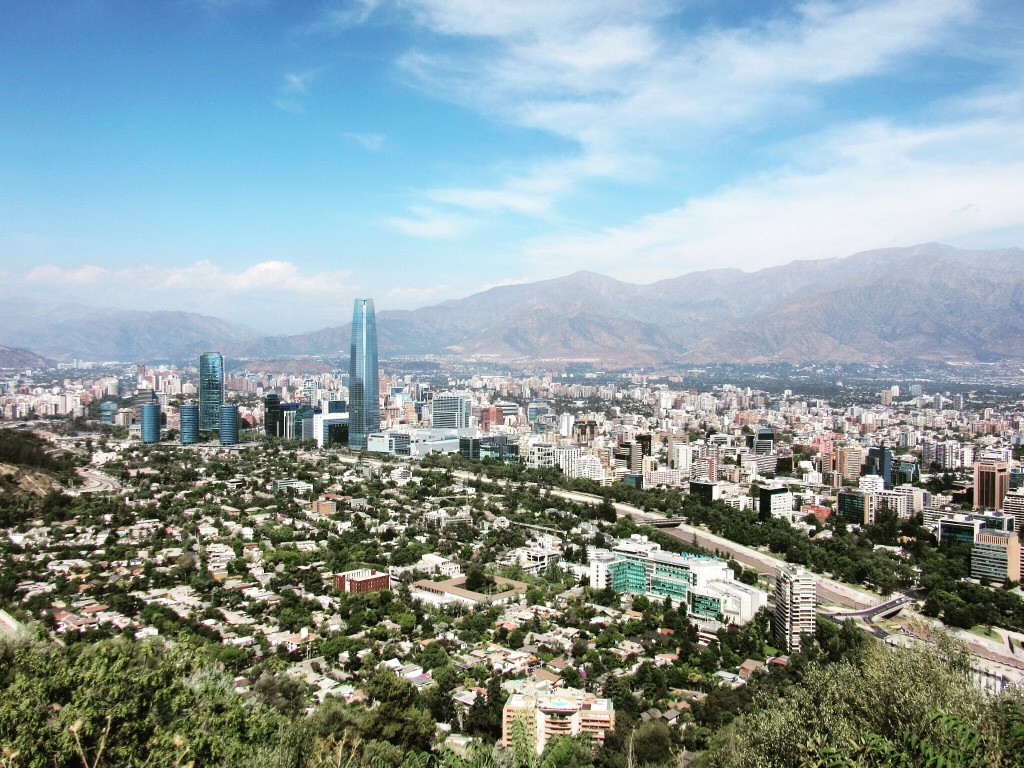 Santiago has much to offer the shopping scene. Aside from fresh food markets and stalls, you can also find great shopping neighbourhoods. I've spent some time exploring these areas, and in my attempt to find 'unique Chilean clothes', I've come up with a list of my favourite spots in the city.
Costanera centre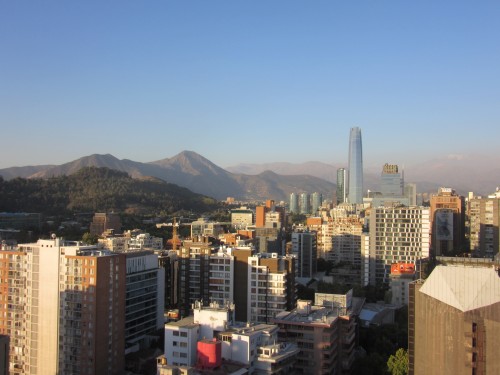 This tall building is THE shopping mall of Santiago. If you're not sure where to find something, you're guaranteed to find it in Costanera. This mall reminds me of Westfield in London as it has everything you could possibly need: restaurants, cafes, a cinema, supermarket, and of course, a wide range of shops. Since it is the tallest building in Latin America, you can also make your way to the top for a great view of the city. Another bonus is that tourists can get 20% in selected shops if you bring your passport. Costanera is the home of all the international shops you cannot find anywhere else in the city, such as Topshop, H&M, Zara, Steve Madden, etc. The only downside is that the clothes are very expensive in general (even with the 20% discount) so I would suggest looking out for the sales instead!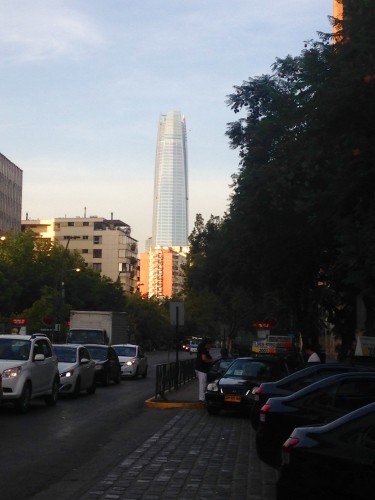 I was hoping to find myself a pair of the famous platform shoes, and Costanera did not disappoint. I found these silver ones from the department store, Paris (which I wore in my previous blogpost). They came to about £30, which was one of the more reasonable prices available.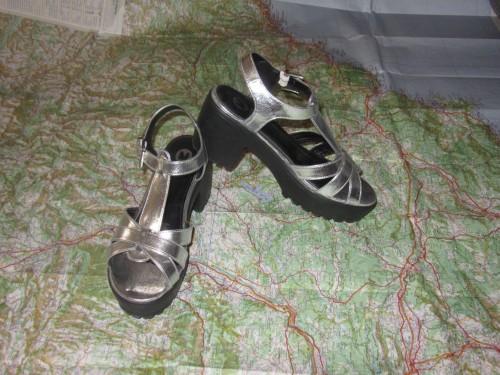 Lastarria
Right at the heart of the city centre, Lastarria is a cute and touristy little neighbourhood with lots of patio restaurants, cafes, antiques and second-hand book stalls. Books tend to be very expensive in Chile due to the taxes, so I would highly recommend the packed second-hand bookstores to any linguist or avid reader. There is also a lovely string of vintage shops in Lastarria, selling everything from faded denim to colourful crop-tops and elegant ball gowns. They are not so well advertised, so it is easy to overlook them and head straight for Emporio La Rosa (possibly the best ice-cream place in Santiago).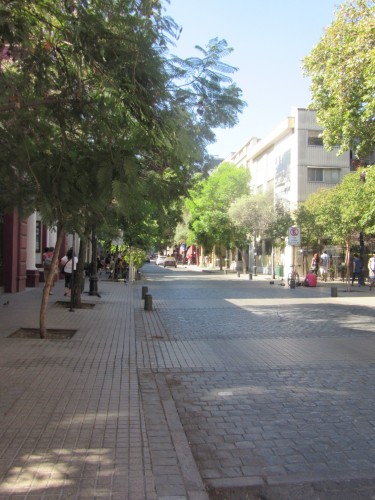 I'd been looking for a co-ord for some time now, and was delighted when I found this blue and white one. The pattern and colours are pretty but not too extravagant, which means I can wear it for all summer occasions.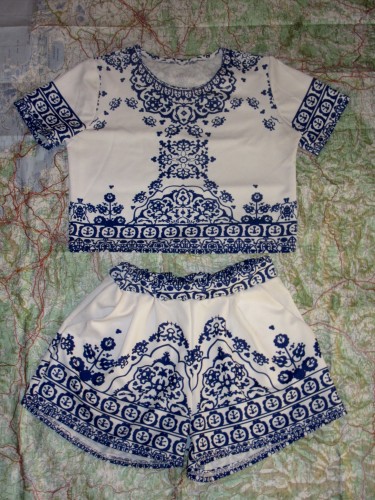 I asked for the name of the shop, only to be told that the shop had no name… and on top of that, my co-ord has no label. So unfortunately, I don't have any references for this mysterious place, apart from to say that if you ever find yourself in Lastarria, it's the shop next to Hogs (also a great food place which sells completos: a typical Chilean food which is essentially a hot dog with avocado, mayo, and anything else you would like to add on top) on Calle Merced.
Barrio Italia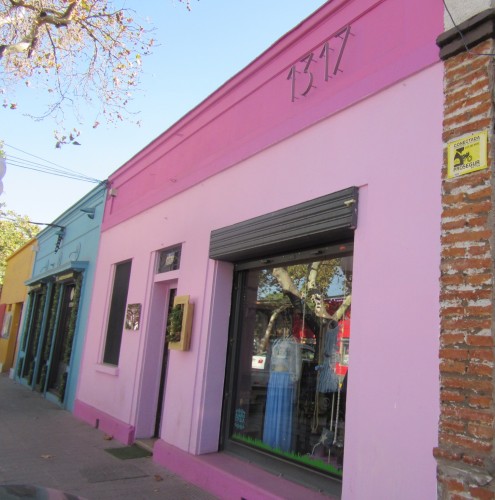 One of my favourite places in Santiago, Barrio Italia boasts amazing brunch places, gelato and colourful shop fronts. You can find many gallerias, which you can walk through and find lots of bookstores, antique and modern furniture stores, and great clothes shops. Since I've been visiting during summer, I found many beach dresses, swimming costumes and lovely jewellery, all of which are very hard to resist. I opted for this dress/long blouse (more like a long blouse now since it shrunk in the wash..) from Marcela Cordova which is great for the beach or will also look nice paired with black skinny jeans.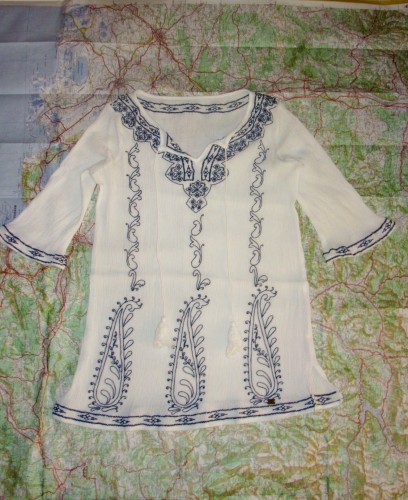 Barrio Italia is also your best bet for healthy smoothies and vegan cafes. If you are ever in the area, check out La Candelaria. It's is a lovely little restaurant which serves a great brunch on weekends. Make sure you leave room for the raspberry nutella cheesecake (insert heart-shaped eyes emoji).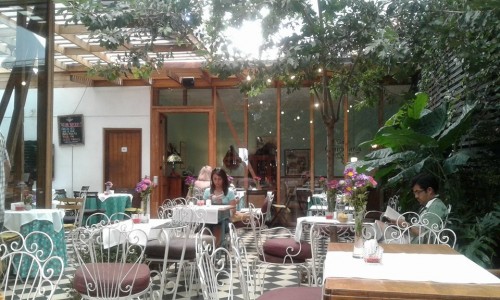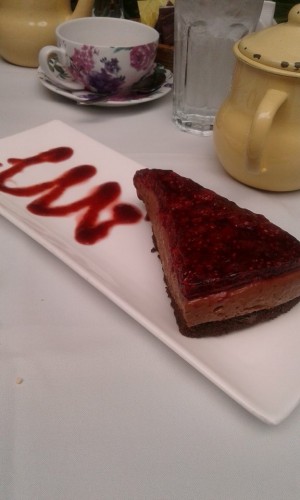 Feria Santa Lucia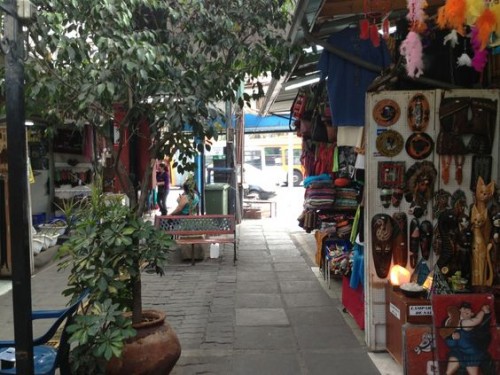 If you are looking for postcards and souvenirs, Feria Santa Lucia is the place to go. There are many stalls selling the classic South American alpaca jumpers, as well as nice rings, and artisanal items. You would perhaps find less clothes here, but it is great for buying typical presents as souvenirs.
Concón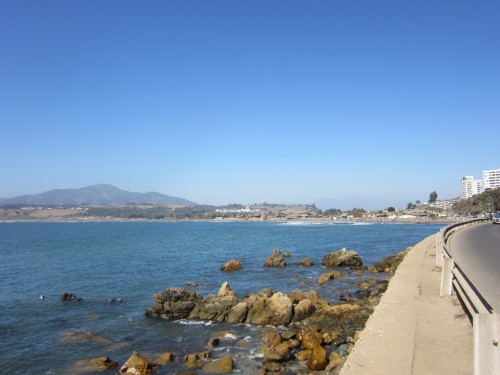 I went to the little beach town of Concón for a weekend, and the clothes stalls pleasantly surprised me. Although it's not technically in Santiago, I felt it still deserved a mention; the clothes are great and very reasonably priced. The market is practically on the beach and there are many beachy items such as dresses, kimonos and harem pants along with necklaces and a marijuana shop (don't ask..). It is only about two and a half hours from Santiago, and you can stop over at the dunes to go sandboarding on your way there, and then head to the beach. A pretty great combination if you ask me ;)!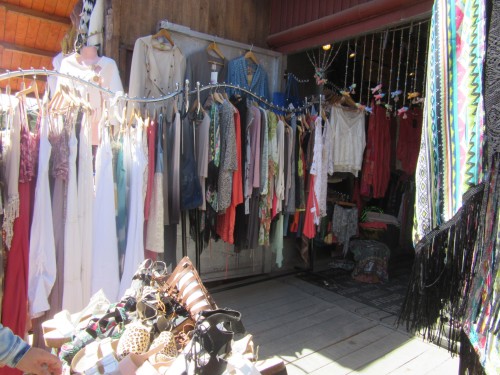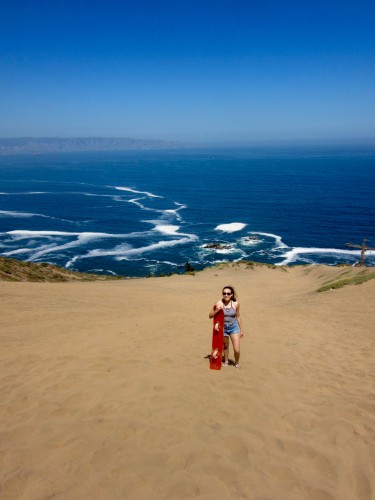 IMAGES:
-Feria Santa Lucia by Foursquare.