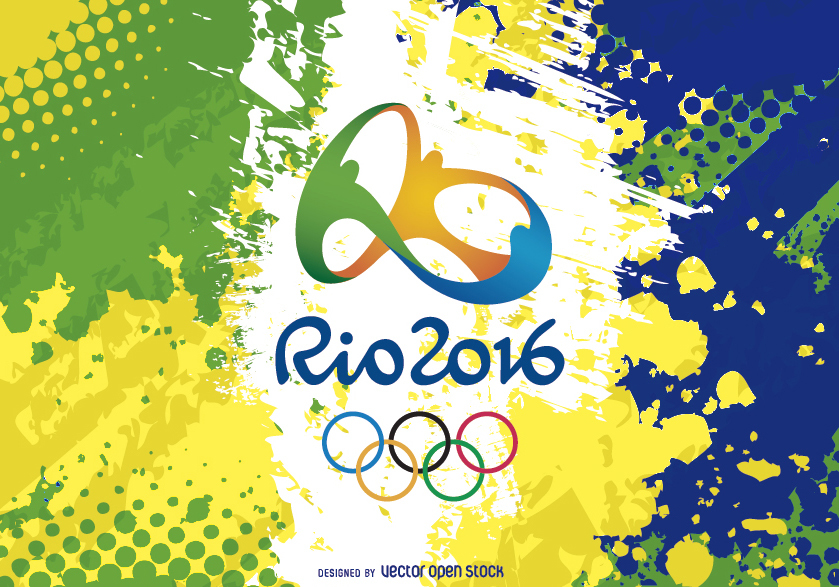 Even though Rio wasn't on my list of destinations in South America (unless I extended my flight for a third time…?), I've been avidly following the Olympics, and of course, the fashion. A quick google search on fashion at the Olympics will show case big countries in bigger brands: the US in Ralph Lauren, GB in Stella Mcartney, Sweden in H&M, Canada in DSquared2. But out of all the countries, these are the outfits that really caught my eye during the Opening and Closing Ceremonies.
Indonesia
Indonesia had by far the most impressive outfit in the ceremony. The striking red and gold outfit has drawn much admiration and criticism. The Indonesian Olympic team decided not to opt for a professional designer at some people's dismay. However, the regal and traditional outfit fits the Olympic occasion very well, and the batik motif on the front of the white blazer is a unique touch to make Indonesia stand out.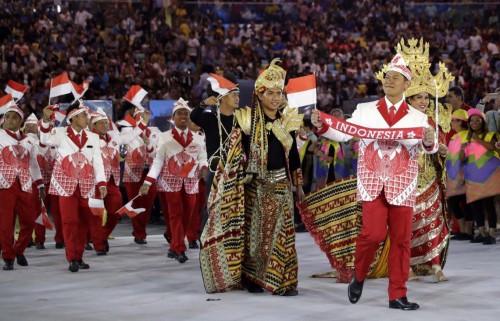 Botswana
The Botswana athletes wore their country colours with pride in clean and sophisticated cuts. The fitted blazers, trousers and skirts make the athletes look smart rather than drowned in big coats.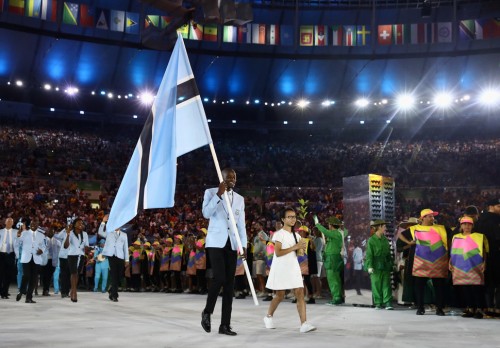 Chile
No bias here even though after spending 6 months in Chile the country has really grown on me. The traditional indigenous dress of the flag bearer offered a nice contrast to sleek outfits of the athletes.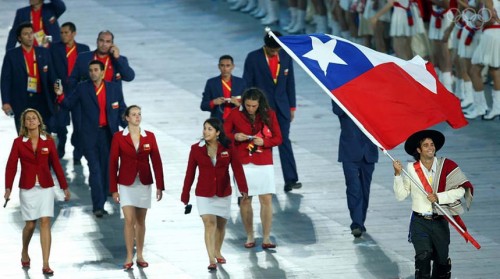 Denmark
Another variation on blue and red that Denmark wore particularly well. The outfit was a good middle ground between a unique costume and simple boring clothes. Where can I get that red dress?!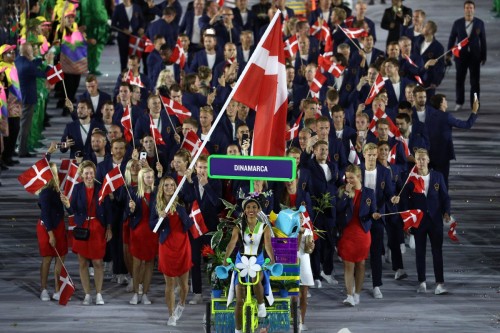 South Korea
The sophisticated twist on a nautical outfit suited the South Korean athletes to perfection. Worn with white hats and smiles, the modern uniform (also Zika-proof FYI) ticks every box.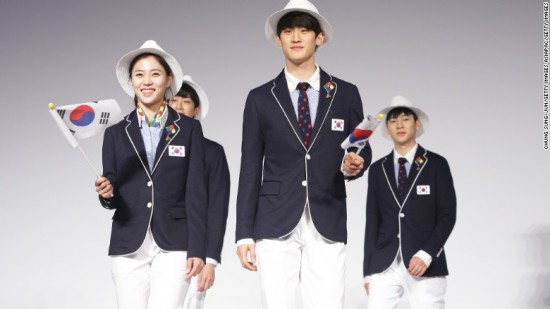 Ukraine
The popping yellow and pale blue colours of the Ukraine outfit certainly made their athletes stand out of the crowd. I found out that the Ukrainian fashion figure Andre Tan designed the uniform, who also has great innovative collections!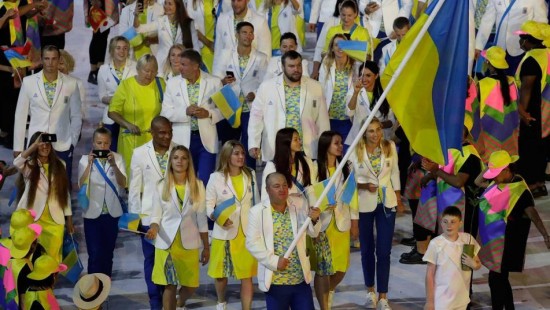 Cuba
The military-inspired jackets, kitten heels, and cool trainers were carefully designed by Christian Louboutin and Sporty Henri. I like that the vintage style is different from the other more modern Olympic outfits.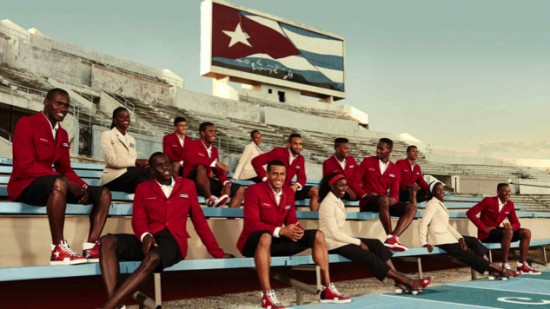 Christian Louboutin summed up these outfit designs perfectly:
"At the Olympics, it feels like these athletes put on performance gear and simultaneously turn into these superheroes that defy gravity, that defy time, that defy all rules of physics. We designed the celebratory outfit for the moment they turn back into humans, still in that glory moment, still in their light but heading back to the real world. We really want them to continue feeling amazing in their skin while looking astonishing." -@louboutinworld Instagram
IMAGES:
1. Vector Open Stock
2. The Jakarta Post
3. Huffington Post
4. Olympic.org
5. Dailymail.com.eu
6. CNN
7. whdh.com
8. Louboutinworld Instagram