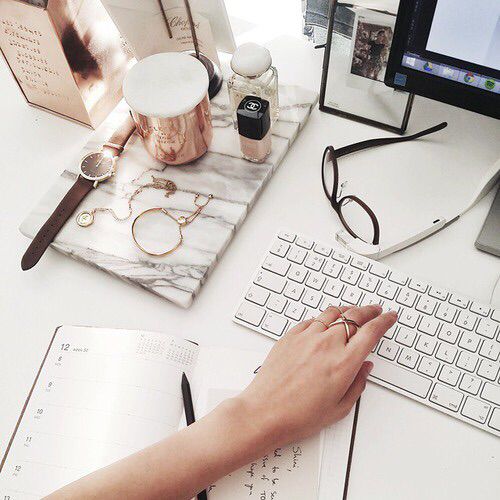 Even though we don't like to admit it: first appearances matter, especially on the first day at work when we want to make a good impression. This can be more complicated if, like me, you are fresh from abroad and have not yet soaked in the office atmosphere. Of course, the outfit will depend on the work environment we find ourselves in. But whatever the case we still want to look professional and stylish.
Office work usually requires a suit and skirt. Coco Chanel established this uniform in 1920 for post-war women trying to make their way into the workplace. With a snip of her scissors she liberated women from their corsets and created a collarless, button-up jacket and well-fitted skirt.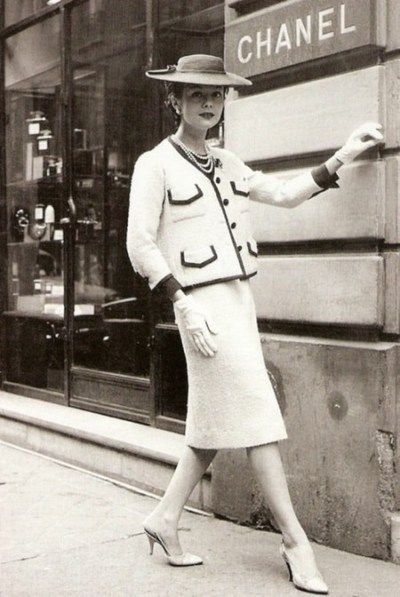 A little later the women's suit drew inspiration from its masculine counterpart. In 1933 Marlene Dietrich appeared in the film Morocco by Joseph von Steinberg wearing a tuxedo. This performance shocked the audience; her behaviour and attire were seen as a social taboo.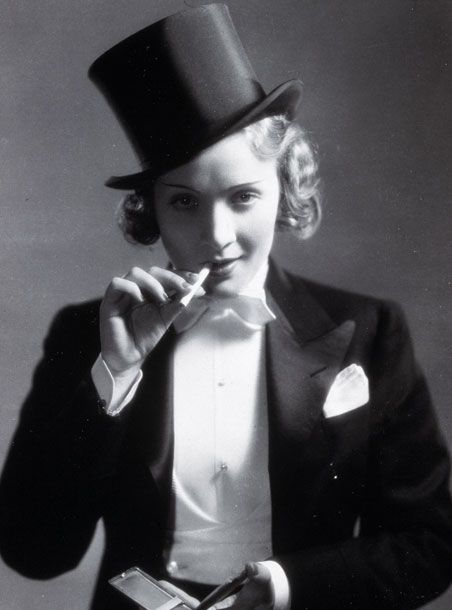 However this attitude was reversed when Yves Saint Laurent designed 'Le Smoking' in 1966. His tuxedo was seen as an alternative to the Little Black Dress. It was sexy, smart, elegant and timeless. As more women embraced the trouser suit in the workplace, it was not long before it became a synonym for power.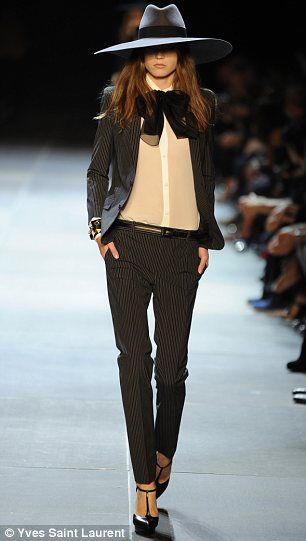 Women would wear an oversized jacket, often double-breasted and wide at the shoulders, matching a skirt or trousers in dark colours such as black, grey, blue or beige. The power suit not only made a woman look rich and influential, but also made her look like she was somebody. The suit gave women a new confidence and helped them assert their power and influence in the work environment, which was male-dominated in most places.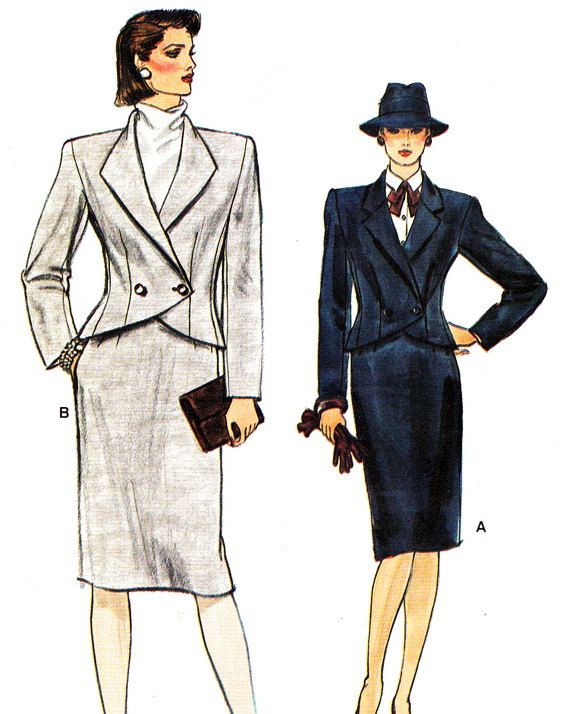 Nowadays though, this idea has become obsolete. Women no longer believe their career trajectory has to be predicated on the appropriation of masculine gestures. Power, after all, should come as naturally to talented women as it does to talented men. Trouser suits are no longer necessary to exert one's power and authority, but have rather become a choice.
With this in mind, here are my picks for office style: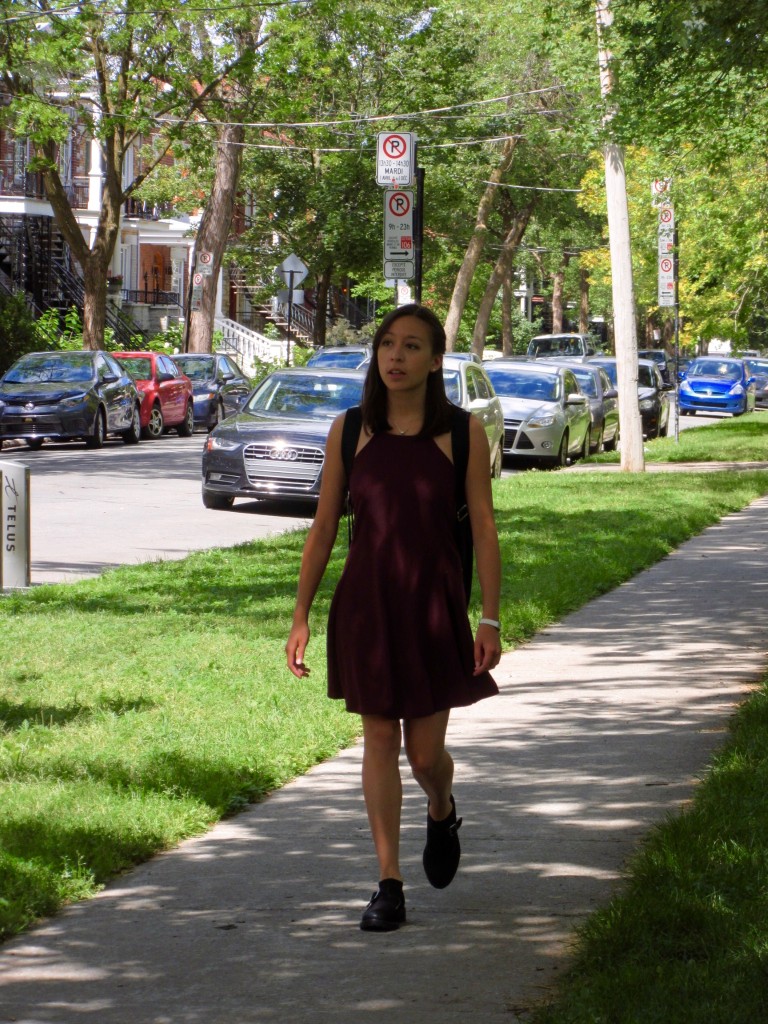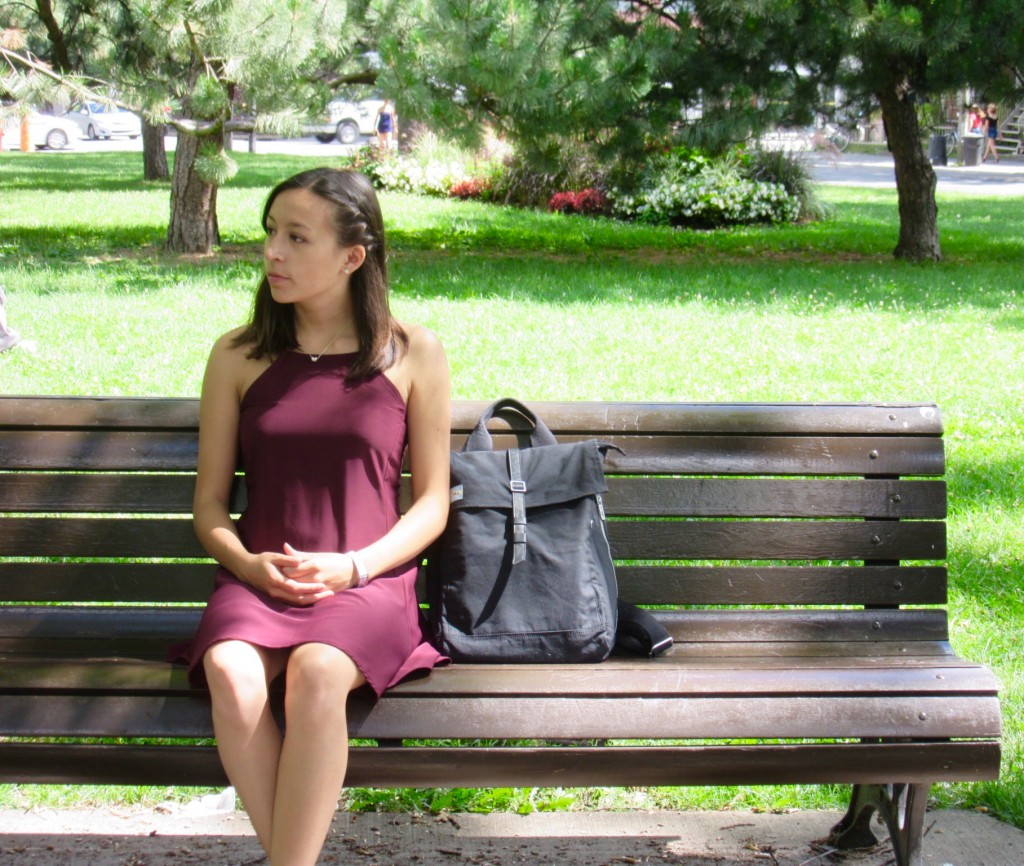 Again practicality is key for a Style Rover! I find a floaty dress more comfortable than a skirt and blouse, especially in the summer months. The uniform burgundy colour distinguishes a working dress from a patterned or floral summer dress and can be dressed up with a blazer. Once you arrive at the office you can take your cue from those around you and your superiors. For young women today, what is liberating is the choice to wear what we want, as opposed to the ability to wear a certain uniform.
Burgundy dress: Brandy Melville. (sold out- but similar here).
Blazer: Debenhams.
Bag: Toms.
Shoes: Office.
IMAGES:
Feature: Career girl daily.
1. Chapichou.
2. Vogue UK.
3. Daily Mail.
4. Etsy.