When I first started my blog, one of my aims was to write about fashion finds during my travels, and how culture and customs are represented by local trends. I've found that a when I walk into a new shop or explore a different city I get a similar feeling of warmth, excitement, curiosity and ease. I wanted to explore this feeling further because it is an essential part of The Style Rover.
My research led me to the idea of wellness, which is defined by the World Health Organisation as "a state of complete physical, mental and social well-being". Wellness encompasses a lot of things: its not just being healthy physically, but taking steps to leading a happier and more fulfilling life. Basically it's important to take the time to do things you enjoy and to keep cultivating that feeling of warmth and excitement.
But equally, travelling to a new place can be stressful and overwhelming. Having no reference points can be disconcerting, and any routine I have (work, skincare, food) just goes completely out the window. That doesn't really make me feel at ease, rather I feel a bit lost. Where can wellness come in when I'm stressed or travelling, or both?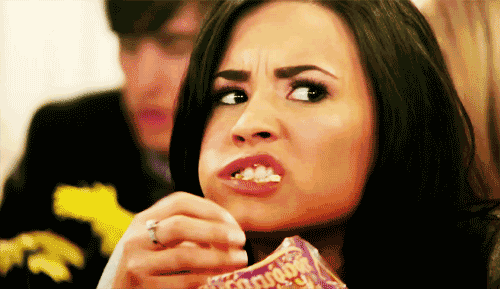 I ran into Lauren Murrell quite by chance at a law firm seminar. She swapped her career as an investment funds lawyer to start up a skincare range called By Sarah with her sister Sarah. It all started with Lauren's diagnosis with leukaemia. During her recovery Sarah created hand-blended, organic plant-based oils to help Lauren's sensitive skin. And FYI Lauren's skin is flawless. I was so inspired by her story that I was very keen to showcase their brand and try their products.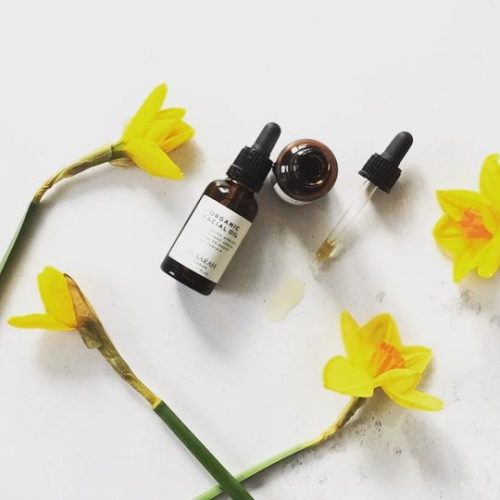 By Sarah forms part of the wellness movement because it encourages you to look after your skin by using high-quality organic products and by taking a few minutes everyday to do it.
Their mission is:
• Upfront labelling: knowing exactly what is in the products, 100% transparency
• High-quality, certified organic products: natural oils that have no dodgy artificial add-ins
• Hand-blended: you know it's made with care when the batch code is hand-written!
Before embarking on an internship in Madrid I knew there would be some stressful days. Perfect opportunity to use a week to test out By Sarah's most popular products: the facial oil, the body oil, and the coconut lip balm.
I was a bit apprehensive because 1) can using skincare products really alter the way I feel about myself? Will it help with this whole 'well-being' palava? And 2) the idea of putting oil on my face makes me shudder – I have always avoided it because I have oily skin (but dry cheeks #why) – and have up until now only moisturised.
Let's start with the facial oil.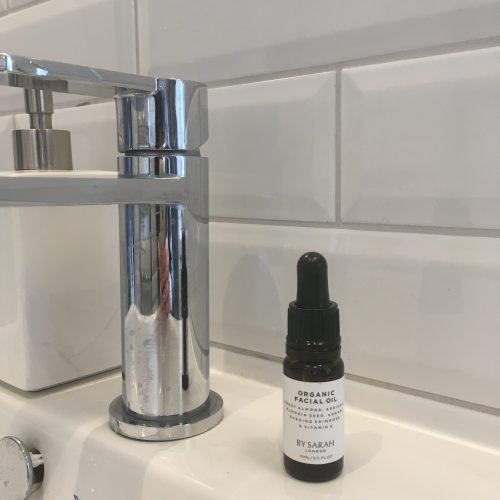 The most important thing for a Style Rover is a travel-sized format. Tick.
Easy to use and doesn't leak. Tick.
No water needed to apply it. Triple Tick.
So far so good.
The oil itself is non-perfumed, which proves that there are no artificial flavours.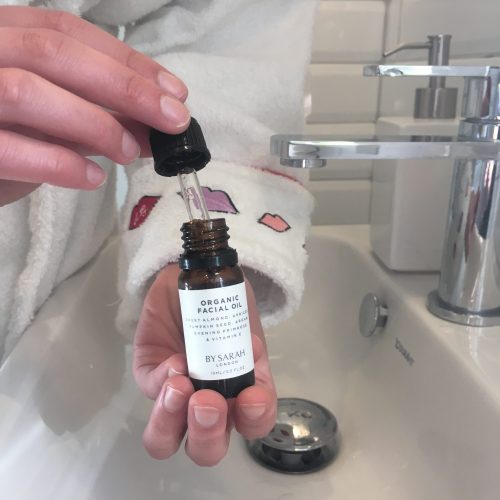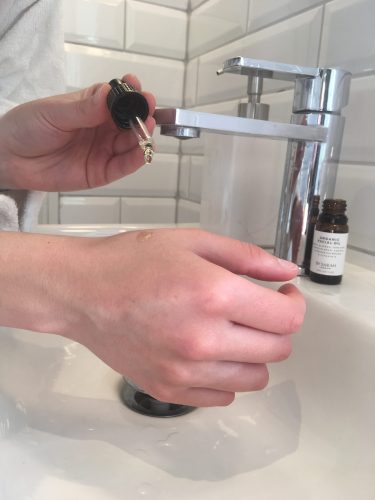 I used 3 drops and on first application it did initially feel a bit greasy, but once I started rubbing it in I was surprised at how quickly my skin absorbed the oil. There was no lingering oil on my forehead and my cheeks instantly felt more nourished : the perfect mix of hydration and absorption.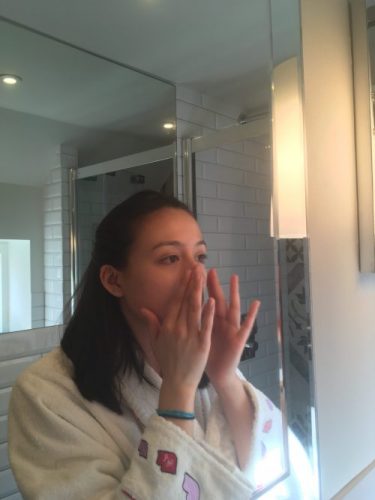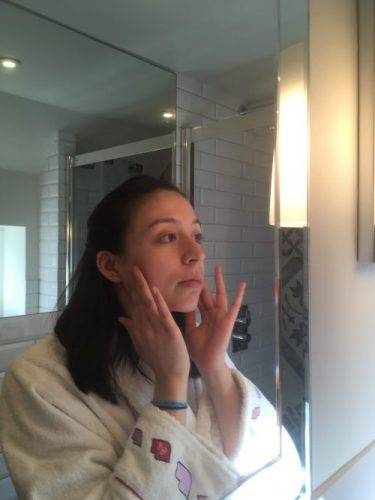 The facial oil also doubles up as a primer: tried and tested; I thought my foundation blended it better after I used it.
5 days later: my skin feels softer, especially my cheeks and specifically nostrils (often neglected!) as well as more hydrated and nourished. My routine is now not complete without it.
Body oil: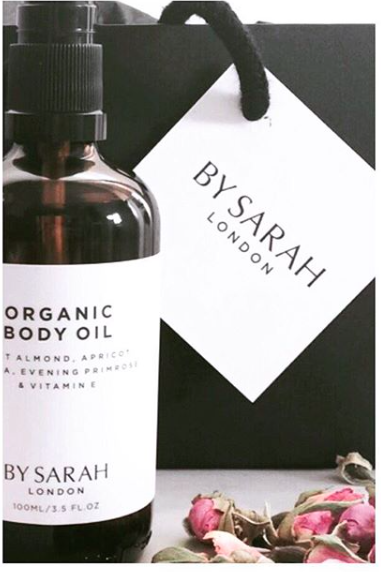 I had a similar positive experience as with the facial oil. Since I have been using it after a shower, another big plus is that I can get dressed straight after applying it.
Hear me out: After moisturising I just want to sit in a towel for a while whilst everything absorbs (and I don't even attempt to put on skinny jeans) – not very practical in the morning when you have stuff to do!
Lip balm: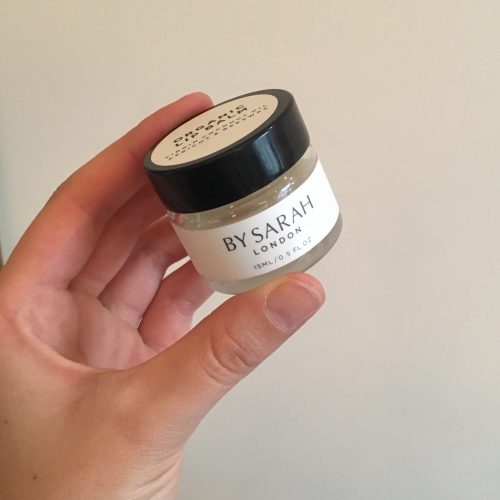 The packaging is very aesthetically pleasing in its minimalist colours. The jar is small enough to fit in your pocket, but not so small that you are likely to forget it or misplace it.
Upon opening the balm, the first thing that hit me was the smell of coconut, which I love. And I immediately started dreaming of the beach. The texture is also like coconut oil, which gives me a lot of confidence in the ingredients.
My lips can get chapped very easily and I am constantly in search of one that I can use on a daily basis and that is hydrating.
Lip balms are hard to get just right. I am a bit like Goldilocks in this aspect. Lip glosses are too sticky and sickly sweet. Other lip balms are too thick which can give rise to the much dreaded white line. And the rest don't seem to work.
By Sarah hits the spot.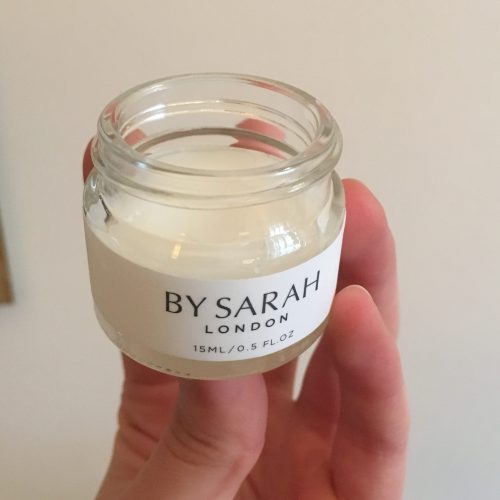 The taste is natural. And it works. It also doubles up as a primer for lipstick.
The only (very pernickety) thing I would say is that the rim is slightly too high to get a good amount of the balm on my finger. Although, I didn't need to apply much to feel satisfied.
I certainly brought it everywhere with me when I was travelling.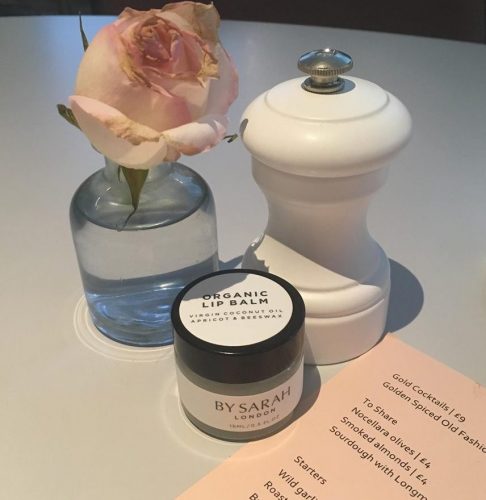 Establishing a routine with By Sarah´s products took 30 seconds out of my day, and since I knew I was using organic, high-quality products I felt very good about myself. By Sarah has taught me to enjoy taking the time to look after my skin – which only makes the positive results even more rewarding.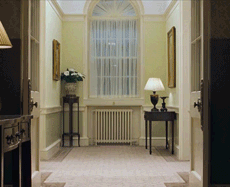 I would recommend By Sarah´s products without a doubt. It's a good first step towards wellness. And to cultivating a ray of that warming feeling. And perfect for a happy Style Rover.
I'm not the only one who says it !
"My skin feels more supple and nourished" – Sophie Nappert
"Ooh the lip balm tastes good" – Allie Sumners
"Super silky skin" – Luc Rosenberg
Recommended in many magazines (on their website)
Shop the products HERE !
IMAGES:
By Sarah website
My own